Afghan people living in extreme poverty: children dying of hunger
Afghan children die every day in Afghanistan because they don't get the nutritious food they need to survive. weakened by relentless hunger, their immune systems collapse and they are unable to survive the basic diseases that finally kill them, like pneumonia or diarrhoea.
According to WFP more than 24 million people in Afghanistan are facing hunger in 2021.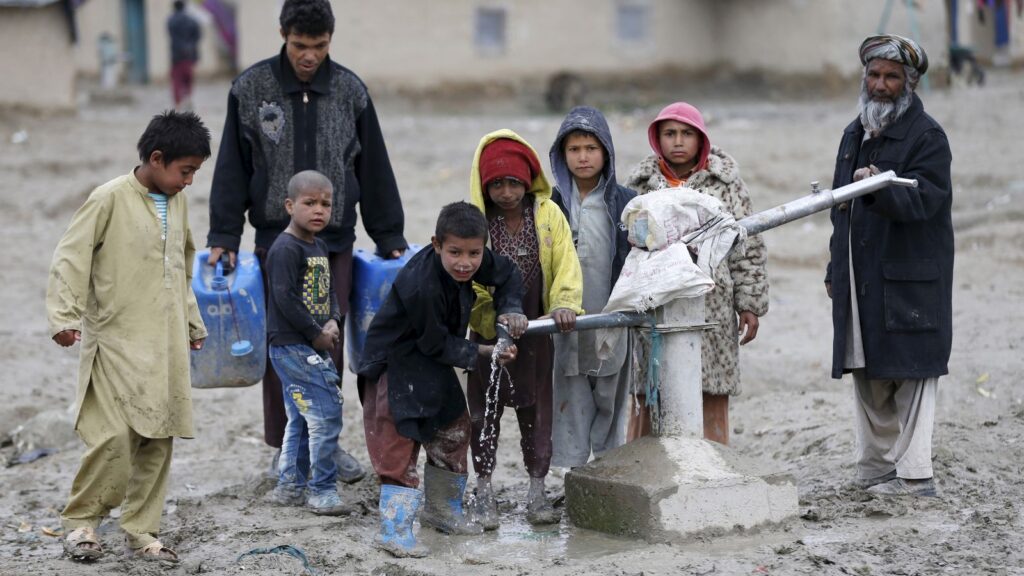 If a child is malnourished before the age of two or in the womb – a result of pregnant women not eating enough nutritious food – the resulting damage is likely to last their whole lives. Their bodies and brains won't develop properly, resulting in a condition called stunting. This leaves children physically shorter, with lower IQs, more likely to drop out of school early, and more likely to die.
Afghanistan Economy in 2021
There was a subsequent recovery from 2016 onwards but, as of 2020, the economy was still worth just $19.807bn.
It slipped back into recession last year due to the COVID-19 outbreak and an intensification of political unrest that disrupted exports.
The country remains among the poorest in the world.
Afghanistan's GDP growth fell from around 14% in 2012 to as little as 1.5% by 2015.
The latest World Bank data suggests that only six countries worldwide – among them Burundi, Somalia, and Sierra Leone – have a lower GDP per head (roughly speaking the value of a country's economy divided by its population) than Afghanistan.