Germany's Old Town |Historical Places To Visit in Germany
Germany is a country with a rich history and culture, and one of the best ways to experience this is by visiting its many old towns. These towns are filled with well-preserved historic buildings, narrow cobblestone streets, and charming marketplaces that are sure to transport visitors back in time.
Top 10 Old Cities in Germany to travel in 2023
In this blog you we discover the top 10 old cities in Germany to visit and make your summer full of fun with German culture.
Let's Begin!
Lübeck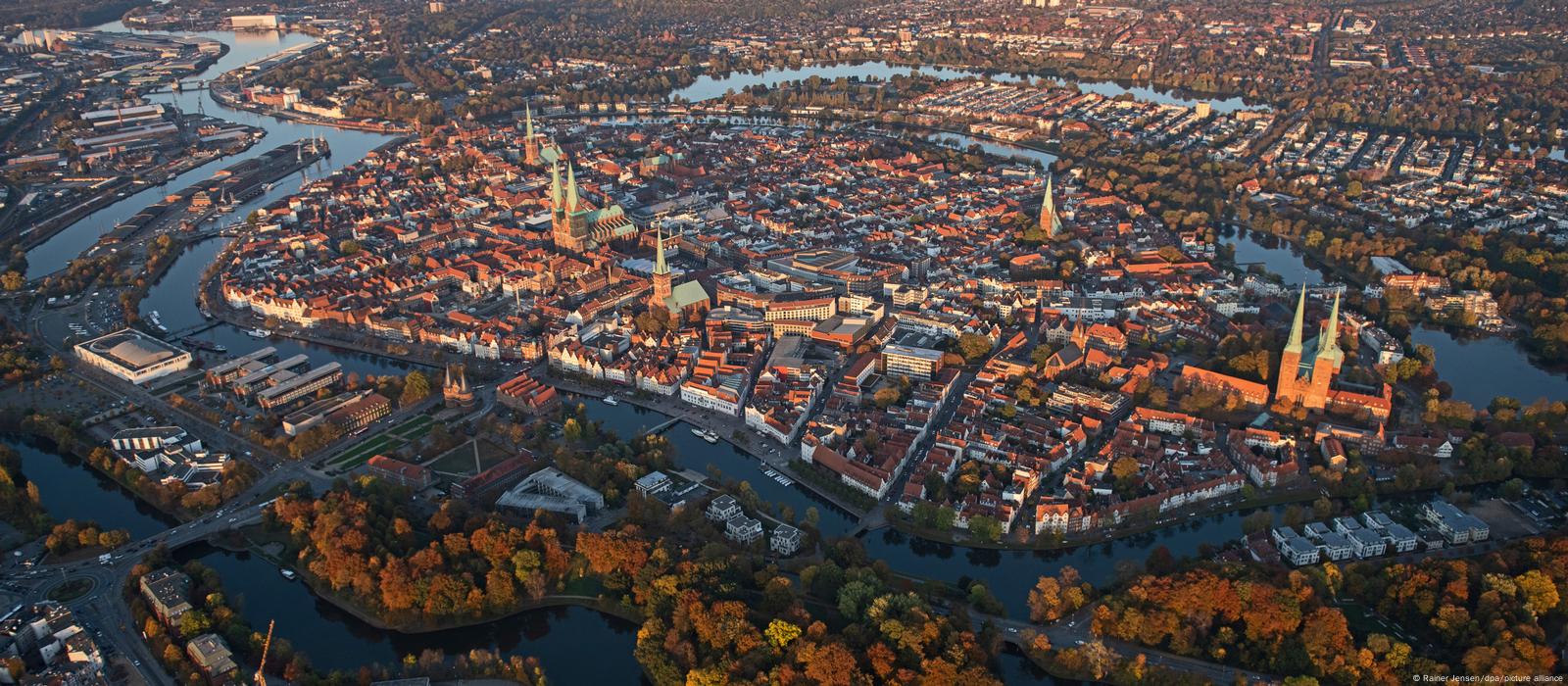 A stroll through this Hanseatic city reveals its maritime flair. The center is surrounded like an island by two branches of the Trave River, which leads to the Baltic Sea. Trade made Lübeck rich in the late Middle Ages and many buildings now testify to what was the city's heyday. Some 1,800 buildings are listed historical monuments. The old town was declared a UNESCO World Heritage Site in 1987.
Rothenburg ob der Tauber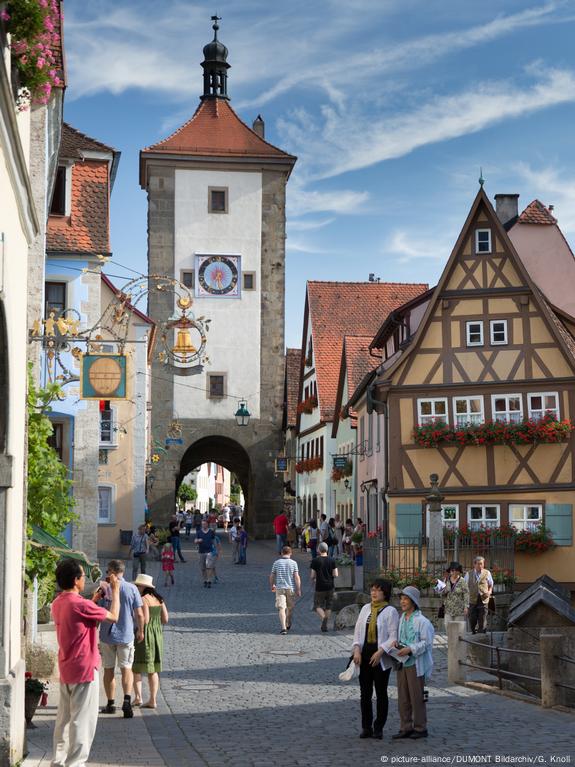 One of the most famous old towns in Germany is Rothenburg ob der Tauber, located in the Bavarian region. This town is famous for its well-preserved medieval architecture, including its iconic city walls and towers, and the picturesque Plonlein, a square lined with half-timbered houses. Visitors can also explore the town's many museums, such as the Medieval Crime and Justice Museum and the Christmas Museum.
Rothenburg in Bavaria embodies every cliche associated with old German towns. It's fortified, with winding lanes lined by timber-framed houses. Its medieval center has been largely preserved and is surrounded by a walkable defensive wall. There are hardly any outward signs of modernity. Rothenburg ob der Tauber is a highlight on the Romantic Road, Germany's first themed route.
Heidelberg
Another popular old town is Heidelberg, located in southwest Germany. This town is home to Germany's oldest university and is famous for its beautiful Baroque architecture, including the stunning Heidelberg Castle, which offers panoramic views of the town and surrounding countryside. Visitors can also stroll through the town's charming Old Town district, which is filled with shops, cafes, and historic landmarks.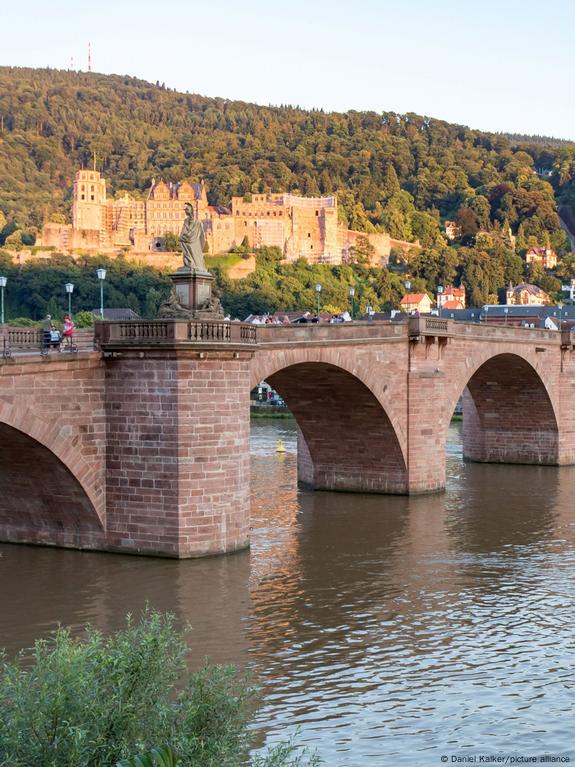 Since the 19th century, romantics have been captivated by Heidelberg's location on the Neckar River, as well as its Old Bridge, castle and old town. Poets and philosophers such as Goethe, Hölderlin, Heine and Hegel were full of enthusiasm for the town. These days, nearly 12 million tourists come to the Neckar each year to enjoy the romance of Heidelberg.
Wismar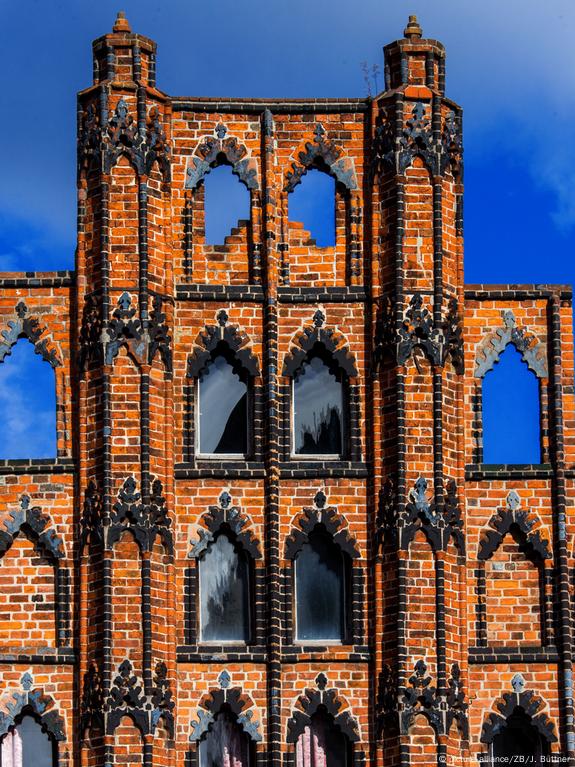 Lübeck and Wismar have much in common. Both Hanseatic towns lie on the water, though Wismar is the one with direct access to the Baltic Sea. Both are UNESCO World Heritage Sites and visitors rave about them. Especially worth seeing in Wismar: Its port and three cathedrals. The marketplace is unique thanks to its historical gabled houses built in distinctive glazed reddish brick (pictured).
Quedlinburg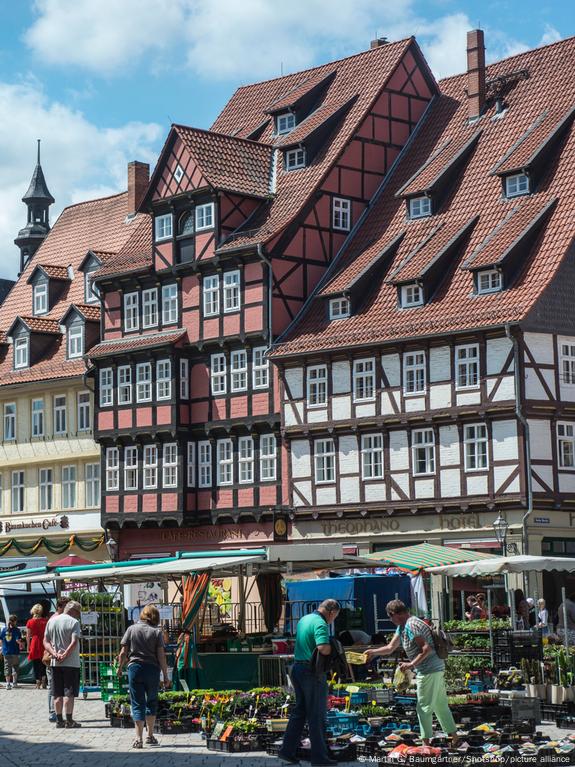 Quedlinburg, in the state of Saxony-Anhalt, also convinced the UNESCO commission to put it on the prestigious list. Since 1994, its collegiate church, castle and old town have been World Heritage sites. Some 1,200 timber-framed buildings built over six centuries form a unique medieval ensemble marked by narrow lanes and cobbled squares.
Görlitz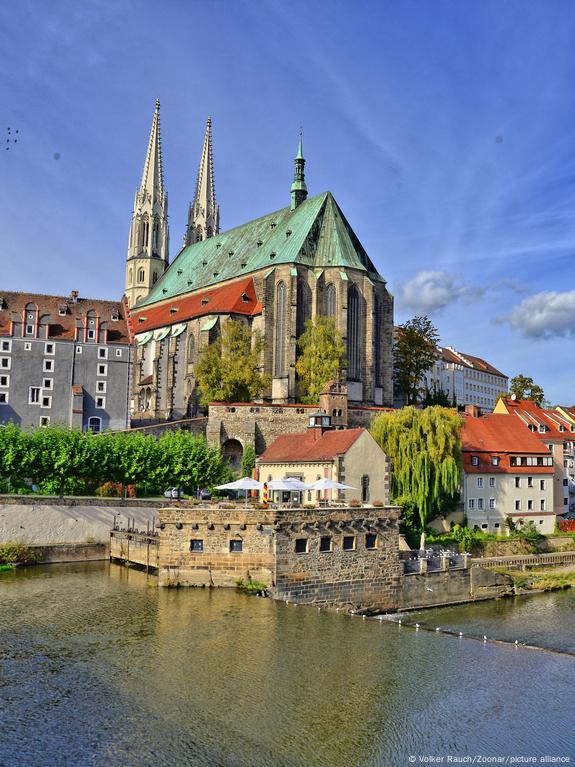 Renaissance, Gothic, Baroque: All three styles can be found side by side in Germany's eastern-most city. Its multifaceted cityscape has attracted many a Hollywood producer. Scenes for films such as "Inglourious Basterds," "Grand Budapest Hotel" and "Goethe" were shot here.
Fritzlar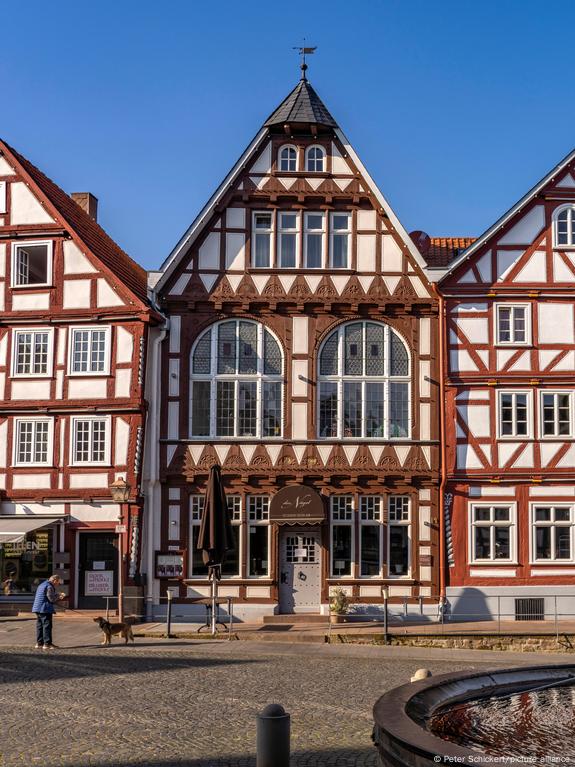 Hessen is the state of timber-framed houses. It boasts more than 400,000 of them, and much is being done to preserve the structures. They attest to the ability of medieval craftsmen to make buildings from wood and clay that were stable, sustainable and beautiful. A prime example is Fritzlar with its marketplace, which is completely surrounded by a wide variety of timber-framed houses.
Bamberg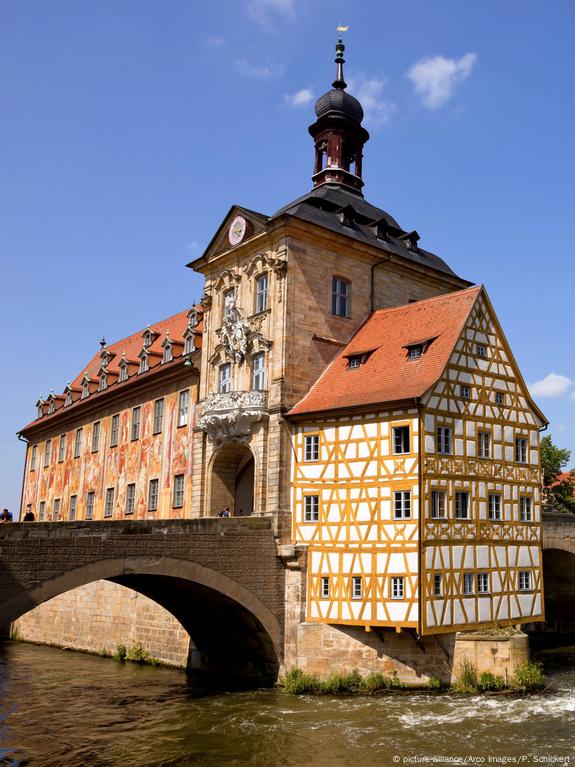 The heart of historical Bamberg is its old town hall, a landmark and popular photo subject. It was built on an artificial island in the Regnitz River and marks the former boundary of jurisdiction between the episcopal city on the hills and the ordinary citizens' town. The town hall is one of 2,000 listed buildings in Bamberg. The old town was declared a UNESCO World Heritage Site in 1993.
Passau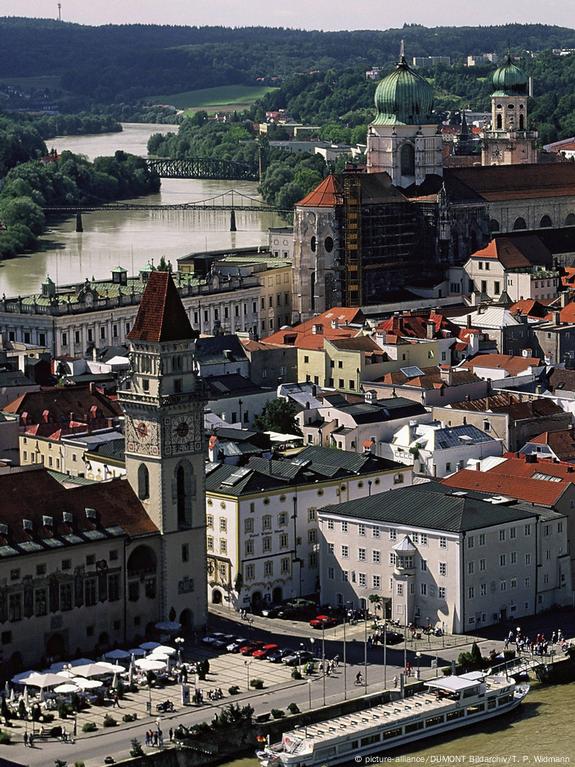 The rivers Ilz, Inn and Danube converge in Passau. The latter two surround a spit of land on which the Baroque old town emerged in the 17th century. There are many churches and monasteries, among them St. Stephen's Cathedral, with the world's largest cathedral organ. The seat of the Catholic Bishop of Passau, it sits on the old town's highest point and dominates the cityscape even from afar.
Regensburg, located in eastern Bavaria, is another must-see old town in Germany. This town is famous for its well-preserved medieval architecture, including the iconic Stone Bridge and the St. Peter's Cathedral. Visitors can also explore the town's many museums, such as the Regensburg Museum of History and the Document Neupfarrplatz, which houses artifacts from the town's Roman and medieval past.
Notable old towns in Germany include Lubeck, located in northern Germany, which is famous for its well-preserved Hanseatic architecture and Gothic churches, and Quedlinburg, located in central Germany, which is home to over 2,000 well-preserved timber-framed houses and was designated a UNESCO World Heritage Site in 1994.
Overall, Germany's old towns offer visitors a glimpse into the country's rich history and culture, and are a must-visit destination for anyone interested in architecture, history, and culture.